2019 is off to a busy start in the nursery!
So far in the nursery we have been exploring making marks in blue paint, making bird feeders , building castles and making hot chocolate and soup in the mud kitchen.
Ollie and Junior were keen to explore magnets and even went on a magnet hunt inside our classroom and around our playground.
Outside we have been busy creating a ball run using pipes and guttering. We have been exploring ways to make the ball travel faster and have tried to change the direction the ball is travelling as well!
Halloween Fun in the Nursery!
Paper Plate Pumpkins!
The children were invited to make pumpkins using paper plates. As we are working on following instructions from the teacher, the children were given some simple instructions to follow.
Our perfect pumpkins are on display in the nursery foyer.
The nursery children work very hard!
November has got off to a busy start in Mrs Hughes' class.
This week the children have enjoyed making dough. This activity helped to develop muscles in the children's hands, which are needed for writing, drawing and cutting.
Jo Jingles!
The children enjoyed another visit from Jo Jingles and Jennifer. The theme was autumn animals and Jo himself was dressed up as a fox! The children learned lots of new songs and rhymes about owls, squirrels, mice, foxes and hedgehogs.
Jo Jingles' next visit is Wednesday 5th December 2018.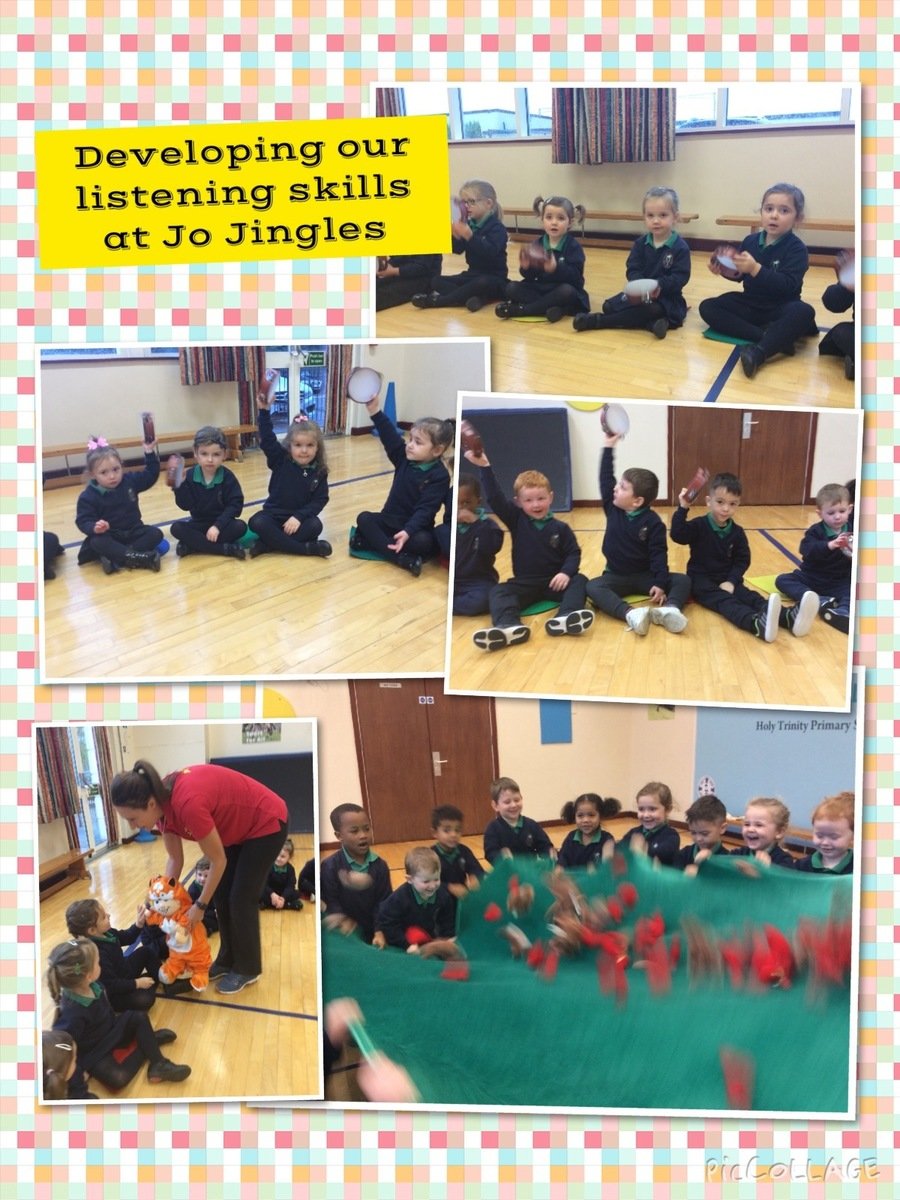 Orange Printing
The children were invited to print with a selection of vegetables. We had a good look at the vegetables before we began printing. The children identified the carrots but weren't sure about the yellow and red peppers and the celery. The children felt the texture, talked about the smell and Alex even had a taste of the celery!
I suggested to the children that we make ornage prints for our colour wall, however we didn't have orange paint. The children had a go at mixing red and yellow and discovered it made orange.