Nursery Sponsored Cycle
Many thanks to the families and friends of our Nursery children for their wonderful support.
Primary 2 Shared Education
Mrs. Mc Peake's class and Miss Scullion's class visited Parkanaur Forest Park this week as part of the Shared Education programme with Cookstown Primary School. They worked together as a team following the clues on a nature trail. Fun was had by all and they enjoyed meeting with their friends again following their play exchanges in March and April. Mrs. Lynch's class and Miss Hughes' class will be going on Thursday 17th May to Parkanaur Forest Park. They will meet with their friends from Phoenix Primary School. The bus will leave at 9.15 a.m. and the children will return to school for 1.45p.m.
Mother's Day Assembly - Friday 9th March 2018
The Nursery children were very excited when their mummies came to our Nursery for a special Mother's Day assembly. They sang special songs and shared some lovely stories about their Mummies. Then each child presented their Mummy with a flower and a handmade card as a gift. The children had each picked a flower for their Mummy when we visited the Garden Corner on Thursday 8th March.
Happy Mother's Day to all of the important women in the lives of our children!
Pancake Tuesday
The Nursery children had lots of fun making pancakes with their teachers on Pancake Tuesday.
Have a look at the kids in action in the photographs below!
Brrr...
We may be ready for Spring but the children in Nursery are not! They have been having way too much fun in the snow!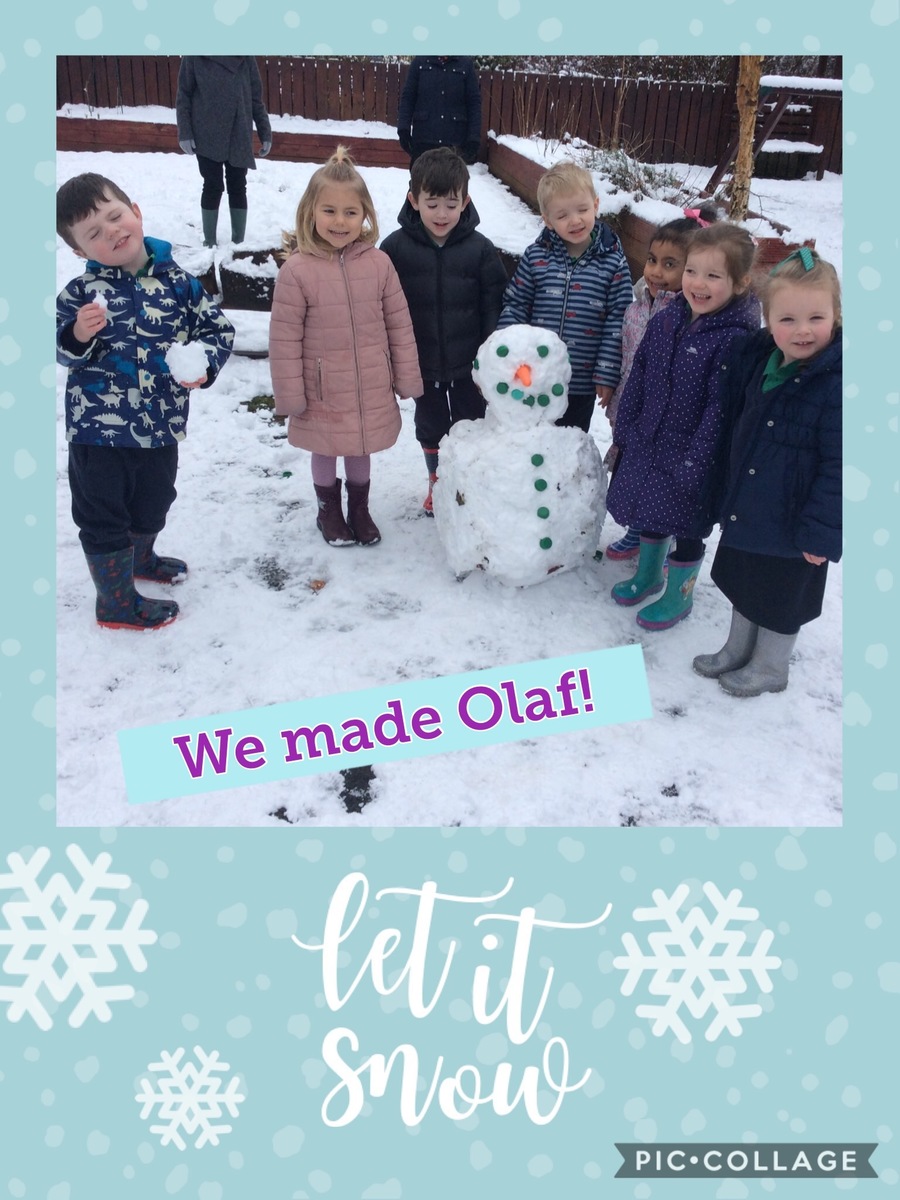 People Who Help Us
The Nursery children are currently learning about people who help us. We are very lucky to have had two special visitors come to our Nursery to talk about their job and how they help people every day.
Violet's daddy came to visit us on Friday 9th February. Mr Jeffers is a dentist and he talked to us about the importance of keeping our teeth healthy.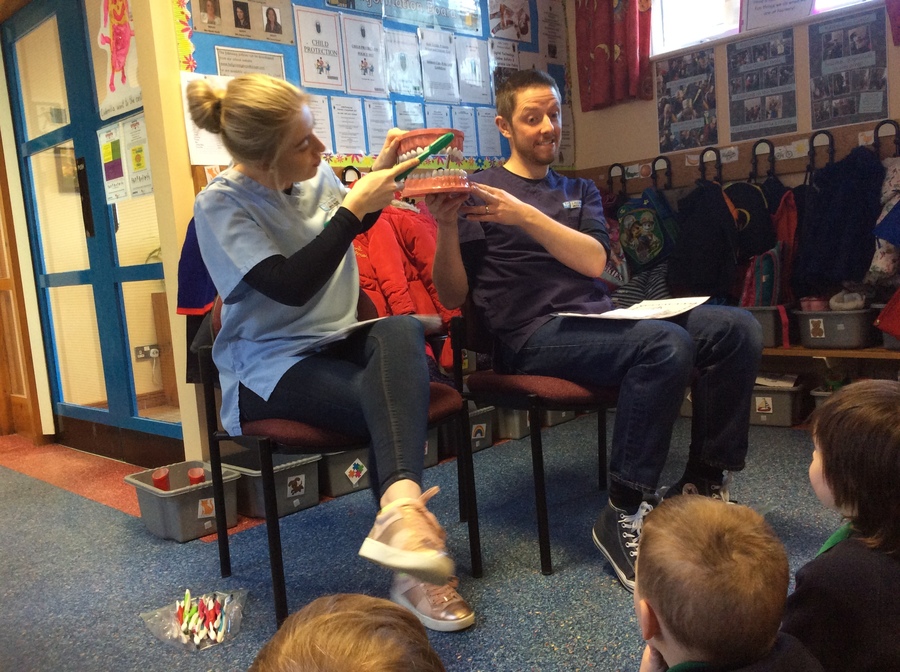 Alicia-Rose's daddy is a doctor. He came to visit us on Tuesday 20th February. Dr Graham told us about lots of the things that doctors can do to help us. We even got to see a real skeleton! We all thought it was very cool.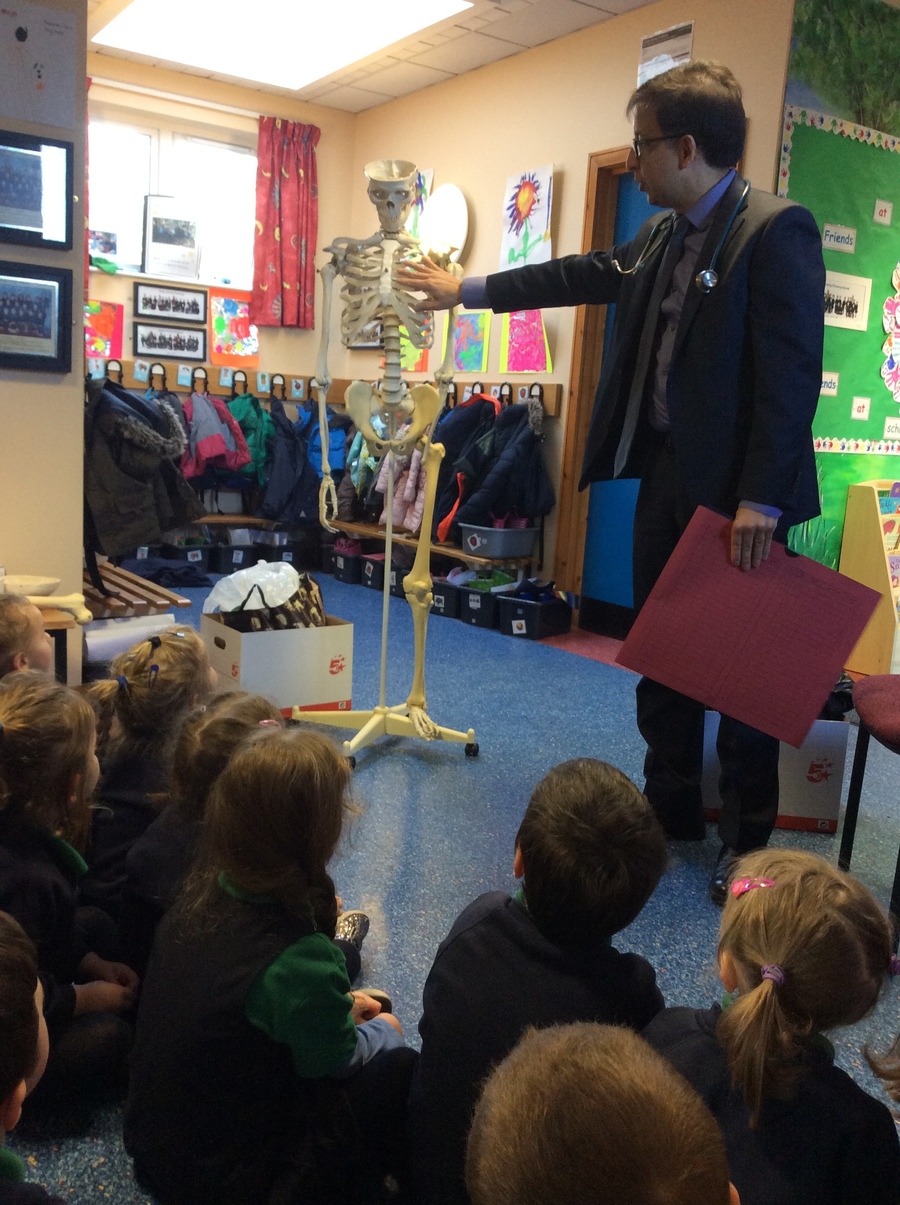 The Nursery children learned so much from these visitors. Thank you so much to Mr Jeffers and Dr Graham for taking time out of your busy days to come and visit the boys and girls in our Nursery!
Nursery Trip to Killymoon Castle
The Nursery children had lots of fun when they visited Killymoon Castle. We made crowns in nursery before the trip so that we could pretend to be Kings, Queens, Princes or Princesses on the day. Dorothy took us all on a tour of the castle. We danced in the ballroom, sat at the Giants' dinner table, looked for Cinderella's lost shoes and saw Rapunzel sleeping! Thank you so much to Dorothy. We had such a fun day!
Whoops a Daisy Angel
The boys and girls in our Nursery have worked very hard during the month of December to prepare their Christmas Nativity 'Whoops a Daisy Angel' for their families. Each class did a brilliant performance! Well done to all the children - you are superstars!
The McCord Project in Primary 2
Children in Primary 2 are participating in the 'Mc Cord – Learning Through Art Project' which is supported by Mrs Louise Byrne (art teacher) and Mrs. Clare Devlin (educational consultant). They are currently developing a selection of art skills within each class. After Christmas, we are looking forward to producing further pieces of art work in relation to our chosen projects.
Halloween in Nursery
The Nursery pupils couldn't wait to show off their special Halloween costumes at our Halloween dress up day.