Sporting Events in Holy Trinity!
Tri County Soccer Tournament
New Soccer Jerseys
A big thank you to Donaghy Building Supplies who sponsored new jerseys for our soccer team!
Good luck to our girls' football team who play in the finals on Wednesday 13th March!
INDOOR FOOTBALL HEAT 1: Cookstown
Allianz Cumann na mBunscol Thír Eoghain held the first Heat of its 2019 Boys' Indoor Football competition in Cookstown Leisure Centre on Monday 28 January. Seven schools competed in an action-packed day of tremendous football, providing thrills and spills aplenty. What a busy day it was…
Teams were drawn into two groups. Section 'A' featured 4 schools: St. Mary's P.S. Dunamore; St. Patrick's P.S. Mullinahoe, Ardboe; St. Patrick's P.S. Donaghmore, and Holy Trinity P.S. Cookstown. These school teams gave their all in a bid to qualify for the heat final but, despite playing great stuff, Dunamore and Donaghmore didn't quite make it on this occasion. St. Patrick's P.S. Mullinahoe, Ardboe and H.T.P.S. Cookstown played out a 3-2 cracker. It was the latter who topped the group recording 3 wins from 3, with Ardboe in second place also making the semi's, but they were destined to meet again…
Section 'B' had 3 teams comprising St. Joseph's P.S. Galbally; St. Mary's P.S. Pomeroy, and St. Peter's P.S. Moortown. Despite these teams displaying plenty of zest in battle, the team from Moortown narrowly missed-out on qualifying leaving Galbally with a perfect 100% win-record and Pomeroy joining them in the semi-finals as group runners-up.
The scene was now set for our semi-finals and plenty of anticipation. What unfolded was two power-packed performances from Holy Trinity P.S. Cookstown and St. Patrick's P.S. Mullinahoe. Both schools registered 4 goal victories over gallant teams from Pomeroy and Galbally. The latter pair played-out a thrilling 1-1 draw for joint 3rd place.
The final pitched Master Ryan Pickering against Master Conall Lavery managing Cookstown and Mullinahoe, respectively. Fittingly, this was another drama-packed affair between the two best schools in the tournament. This match had literally everything befitting a final. Despite a goal fest, it was heartache for H.T.P.S. but they did themselves and their school proud on the day – well done, lads! A talented St. Patrick's P.S. Mullinahoe, on the other hand, with a tremendously tight 4-3 win, book themselves a place in the much-coveted Tyrone Indoor Co. Final to be held in Cookstown's MUSA Indoor Arena on Tuesday 12th March. We wish these gifted lads well. Ádh mór oraibh!
A huge word of thanks goes to our referee Marty Devlin (Stewartstown) and to the friendly staff of the Cookstown Leisure Centre. Mickey Quinn and Eddie Doris (Allianz Cumann na mBunscol Thír Eoghain) ensured the smooth running of the day's games.
Go raibh maith agaibh!
January 2019
Both the camogie and hurling team made it to the semi-final of the Tyrone Cumann na mBunscol Indoor heat and were beat by very strong St John's P.S. , Kingsisland teams.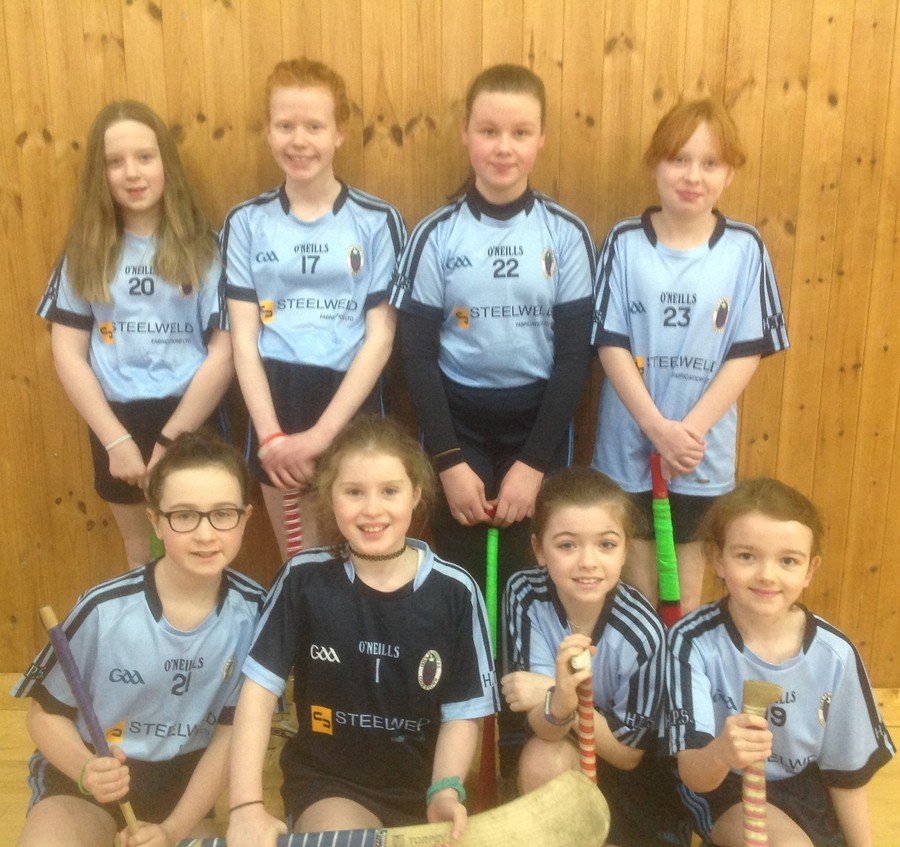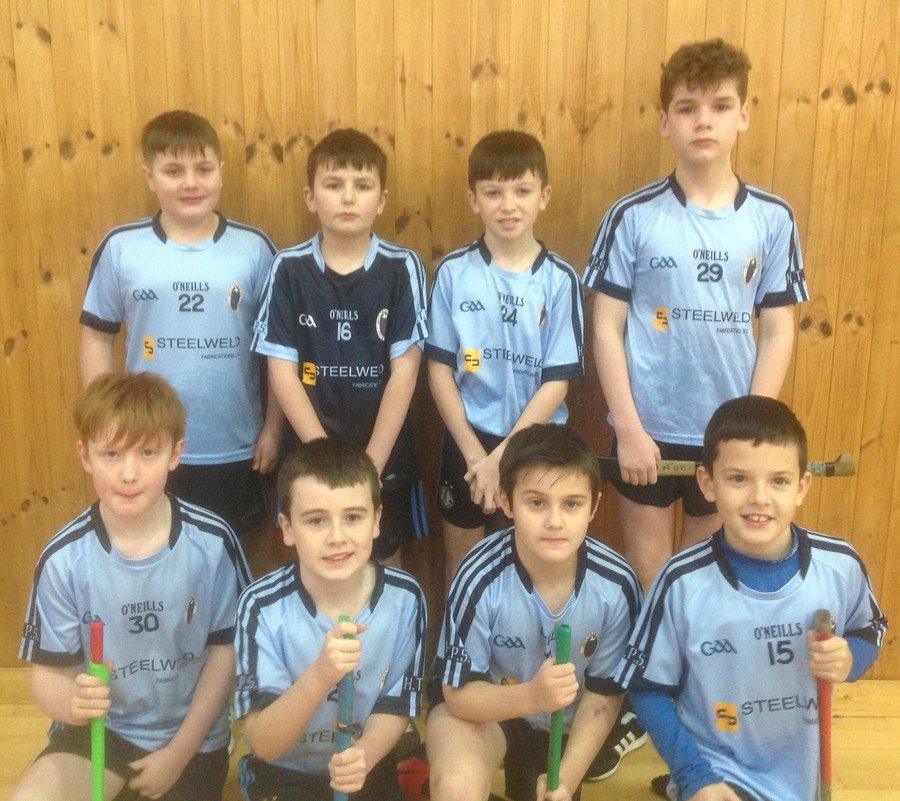 Football Blitz
December 2018