MONDAY FUN DAY!
We are having a special Monday Fun Day on Monday 29th June 2021. See details in the poster below!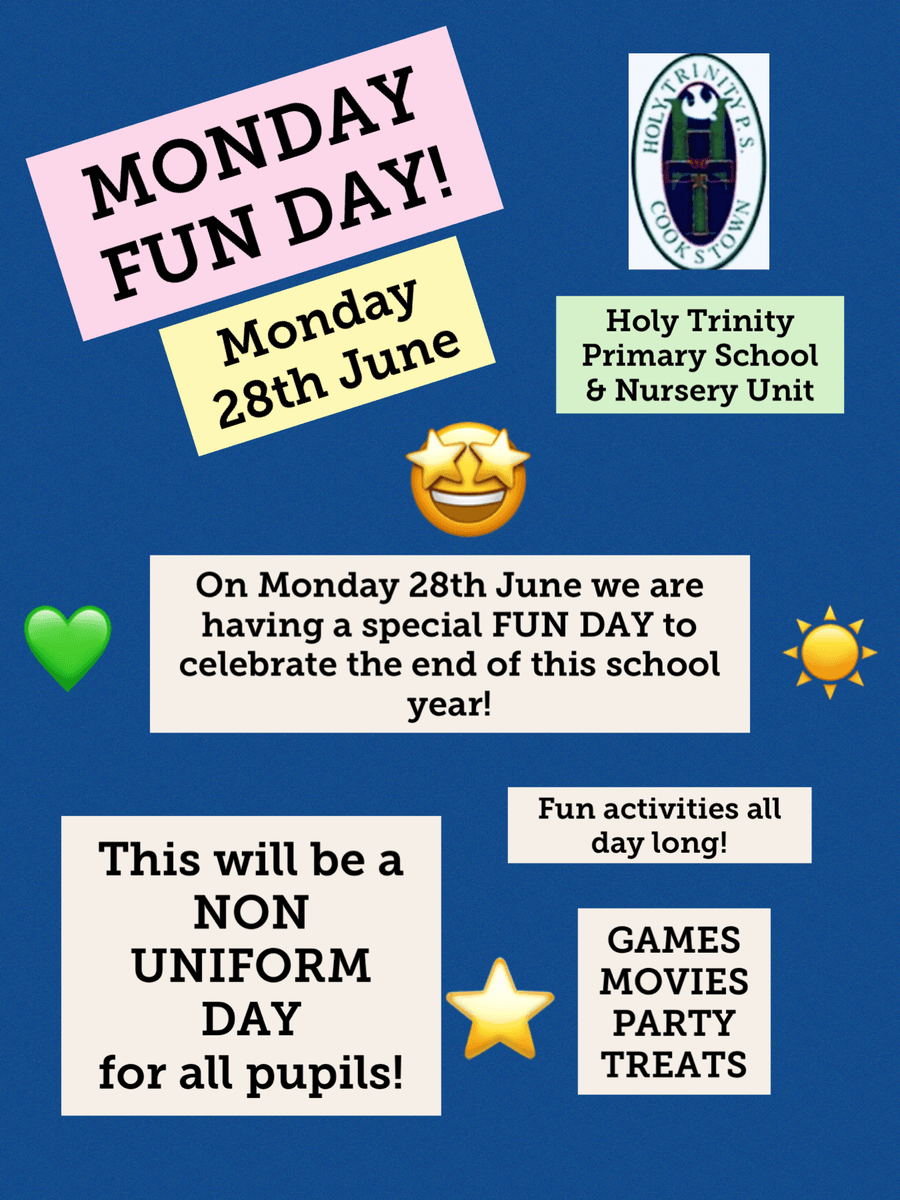 The Sacrament of Confirmation
Friday 4th June 2021
Congratulations to all of the Primary 7 children who celebrated the Sacrament of Confirmation.
Mrs Heatherington's Class
First Holy Communion
Saturday 22nd May 2021
Congratulations to all the children who made their First Holy Communion today.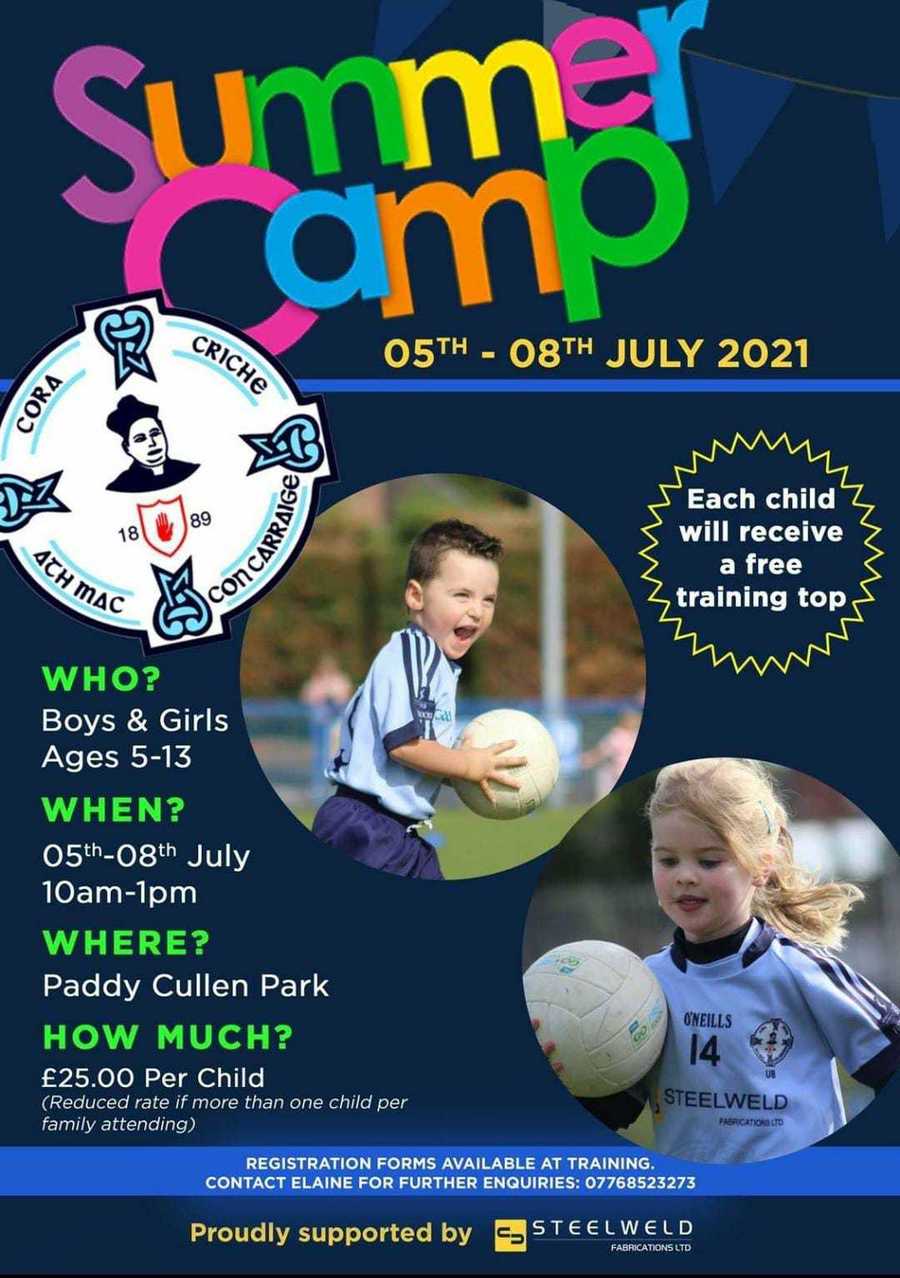 Parentline NI
Formative Years Sessions for Parents
Session 4: Managing Transitions
This session will be delivered by Susan Wallace from Settled Petals. This workshop will be based on helping children to cope with transitions such as moving from pre-school to Primary 1, starting day care or simply moving from play to meal times.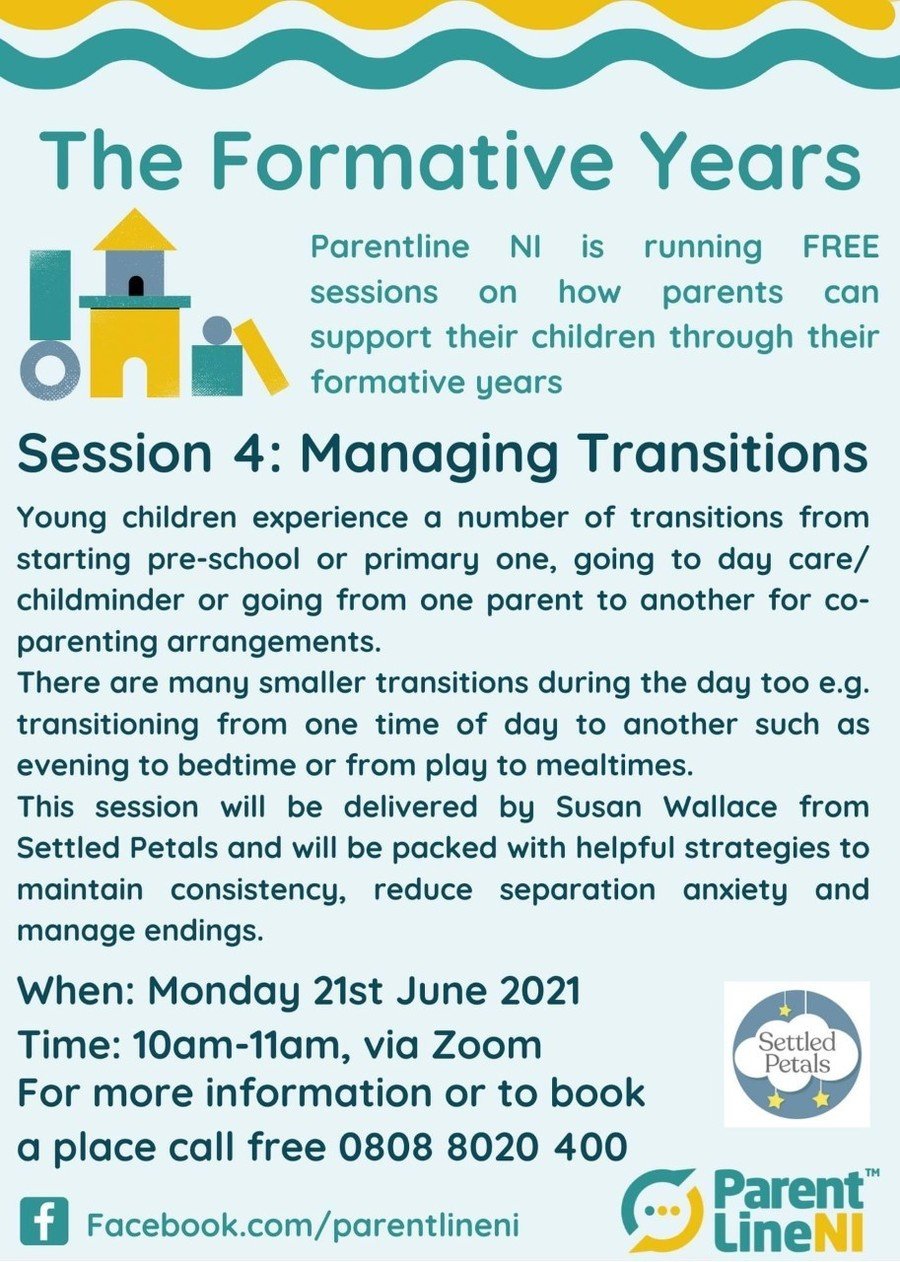 Session 3: Fussy Eating
This session will be delivered by Dr Kirsty Porter, Paediatric Dietician and founder of Nutrition4Kids. This workshop will help parents with the often-challenging process of getting their child to enjoy a wide variety of family-friendly meals.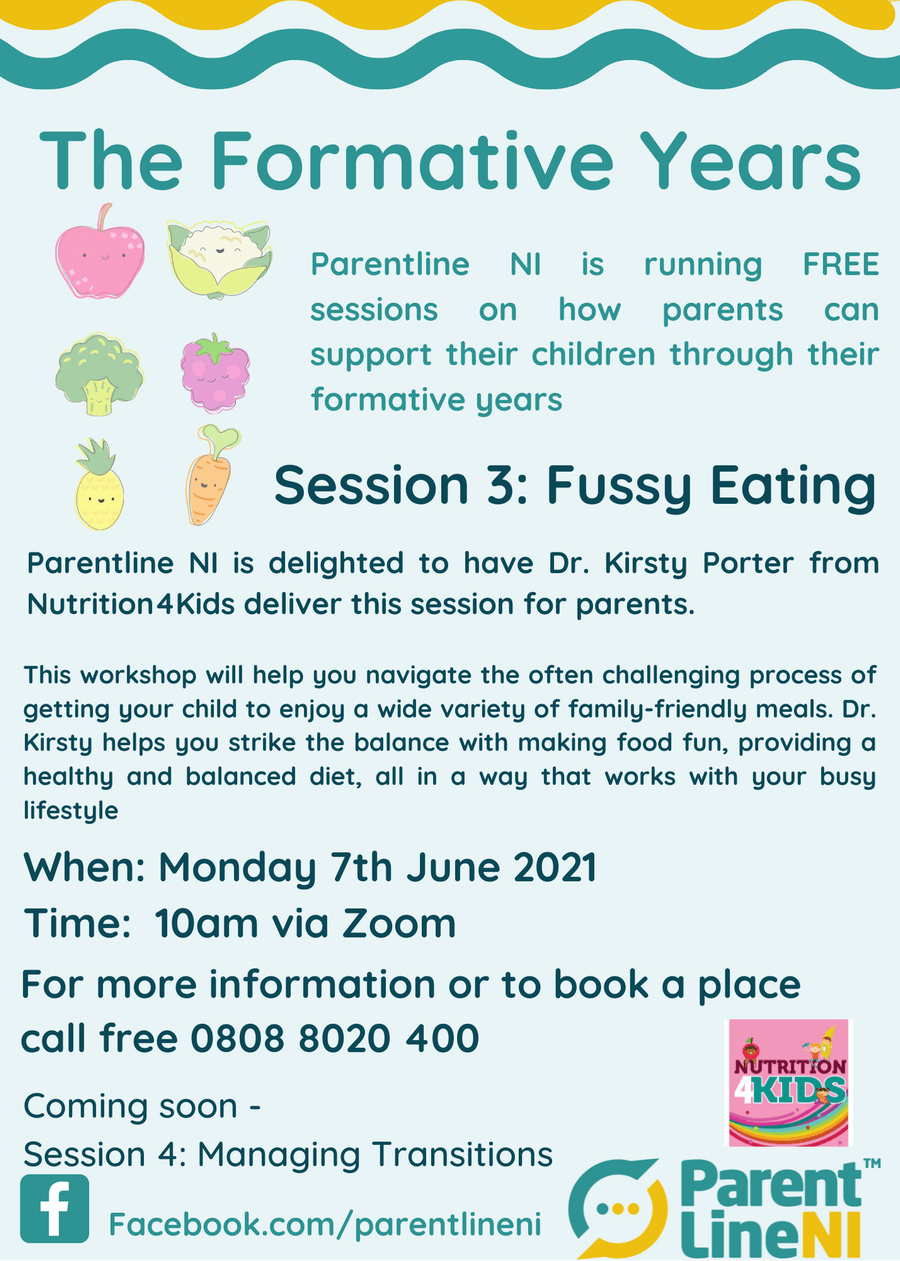 Session 2: Toileting
This session will explore identifying the ideal time to commence potty training, how to prepare your child for such, the potty training process, night training and lots of tips to make the process as smooth as possible. It will be delivered by Susan Wallace from Settled Petals; Susan is a certified Sleep and Potty Training Consultant.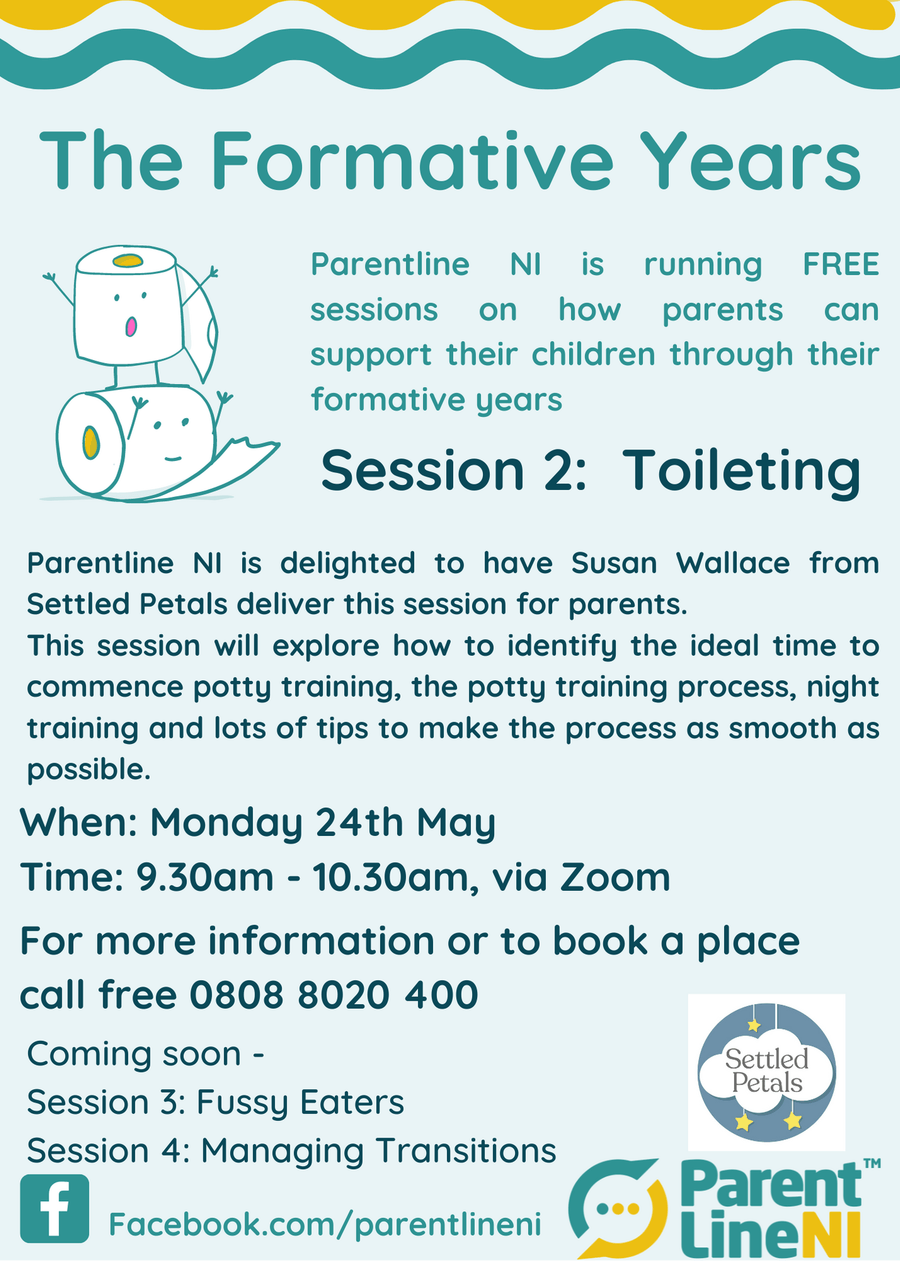 Session 1: Sleep
This session will explore some gentle ways to support positive sleep in young children. A variety of things will be covered including: safe sleep, ideal sleep environment, how to promote sleep naturally, bedtime settling, frequent night waking's, early mornings and managing naps. It will be delivered by Susan Wallace, a certifies Sleep and Potty Training Consultant.
To book a place call 0808 8020 400.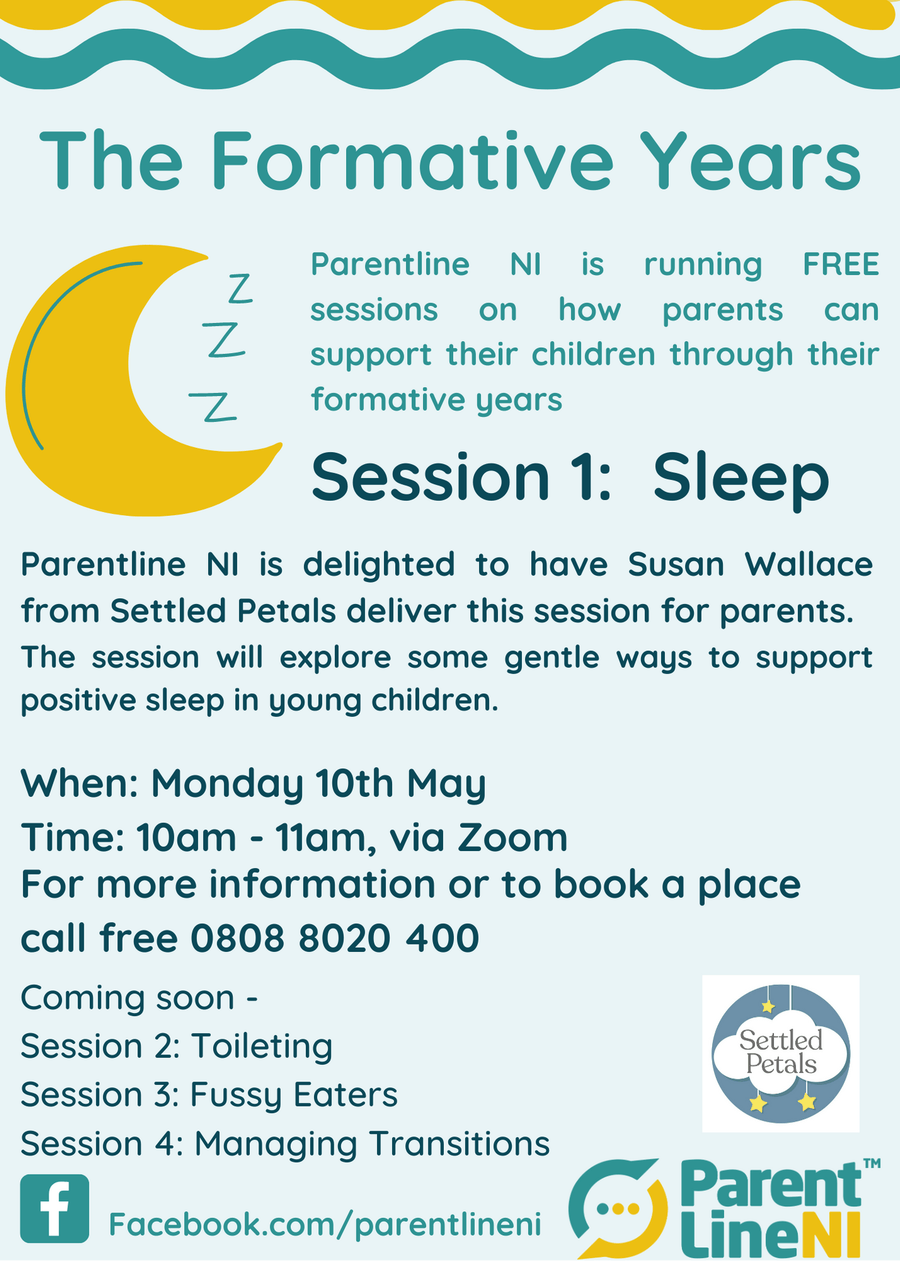 School Crossing Patrol
As there are no new arrangements yet for the School Crossing Patrol on the Fairhill Road, we ask you all to please be extra vigilant when crossing the road!
The Board of Governors, Principal, Staff & Pupils of Holy Trinity Primary School deeply regret the death of Maureen Wenlock (School Patrol Lady).
Maureen was a popular member of our school community and will be dearly missed by all.
We extend our deepest sympathy to her husband Jim and son Mark at this sad time.
May she rest in peace.
World Book Day Book Tokens
Friday 5th March
It's a Wrap!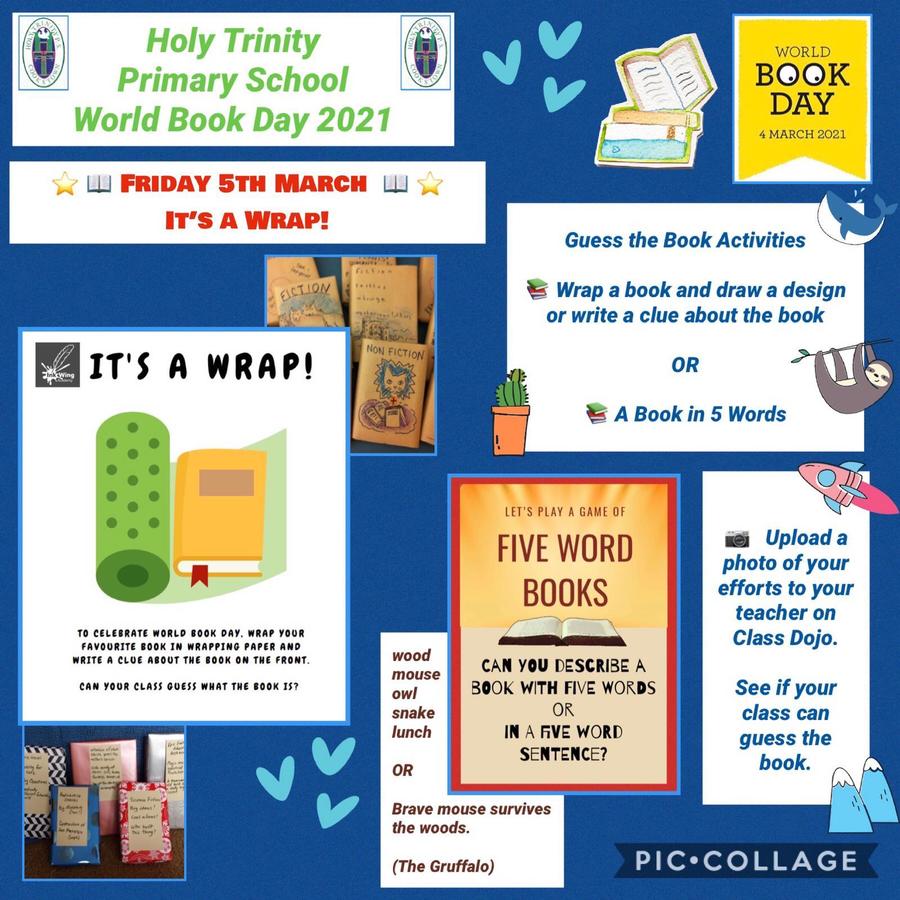 Thursday 4th March
WORLD BOOK DAY
Wednesday 3rd March
Wacky Book Quiz
Tuesday 2nd March
Shelfies, Selfies and Quirky Reads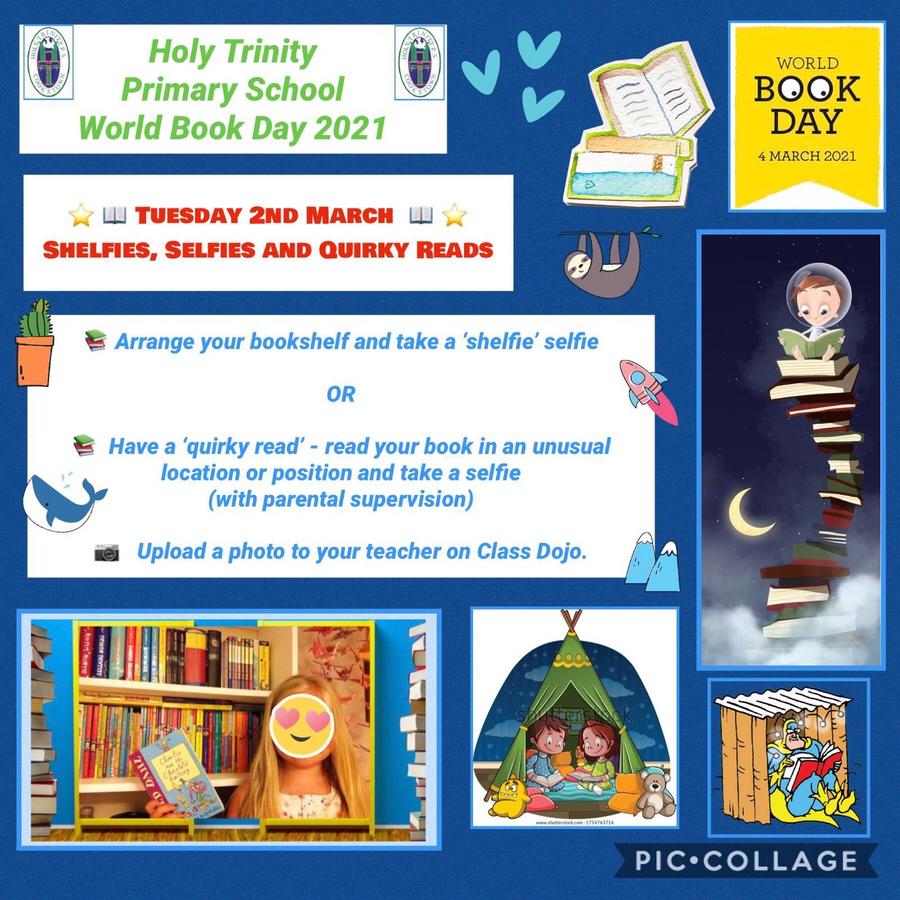 Monday 1st March
Reading Challenges
We have created the reading challenges above to celebrate World Book Day.
Remember to let your teacher know how many challenges you complete on Class Dojo!
Remote Learning January 2021
We would like to thank all of the pupils and parents for working so hard at their Remote Learning during the month of January.
Catholic Schools Week 2021
Have a look at some of our pupils taking part in Catholic Schools Week activities from home.
Some of our P7 pupils, along with Miss Devlin, led a beautiful assembly to celebrate Catholic Schools Week on Friday 29th January 2021.
Surviving Separation with Parentline NI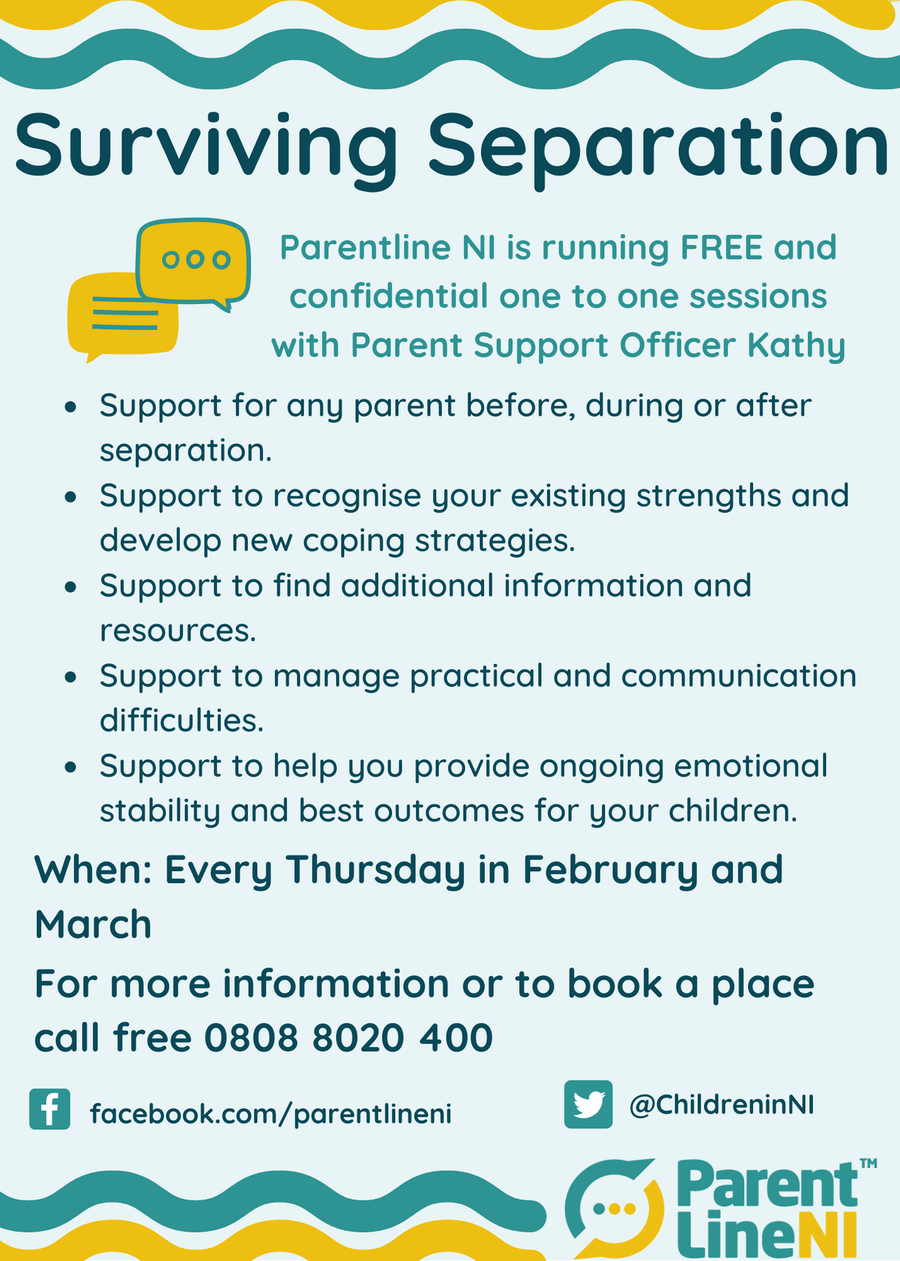 St Marys Grammar School Magherafelt
Virtual Open Night Friday 29th January 2021
Click here for more information and to see admissions criteria
Saint Vincent de Paul iPad Donation
On Wednesday 20/01/21 Mr John Meenan from St Vincent De Paul donated an iPad to our school.
Pictured in the photo are Adam and Cara from Primary 1.
We are very grateful and appreciate everything that St Vincent de Paul do for our school and the Cookstown community.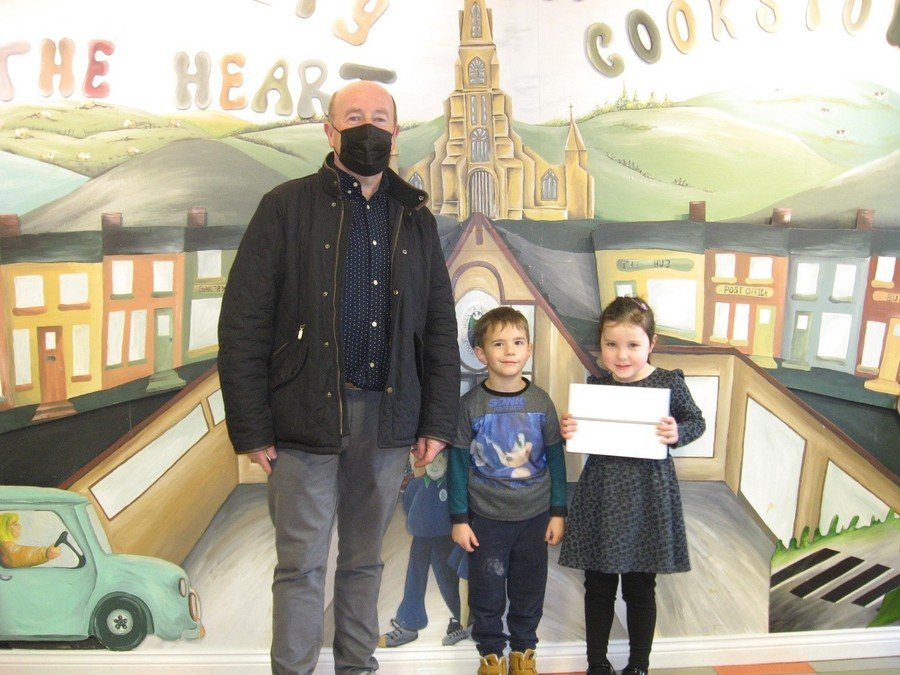 Saint Vincent de Paul
The pupils and staff of Holy Trinity Primary School raised £1000 for the local Cookstown branch of Saint Vincent de Paul. Pictured is Miss Devlin and members of our pupil council presenting the cheque to Brendan McKernan from Saint Vincent de Paul.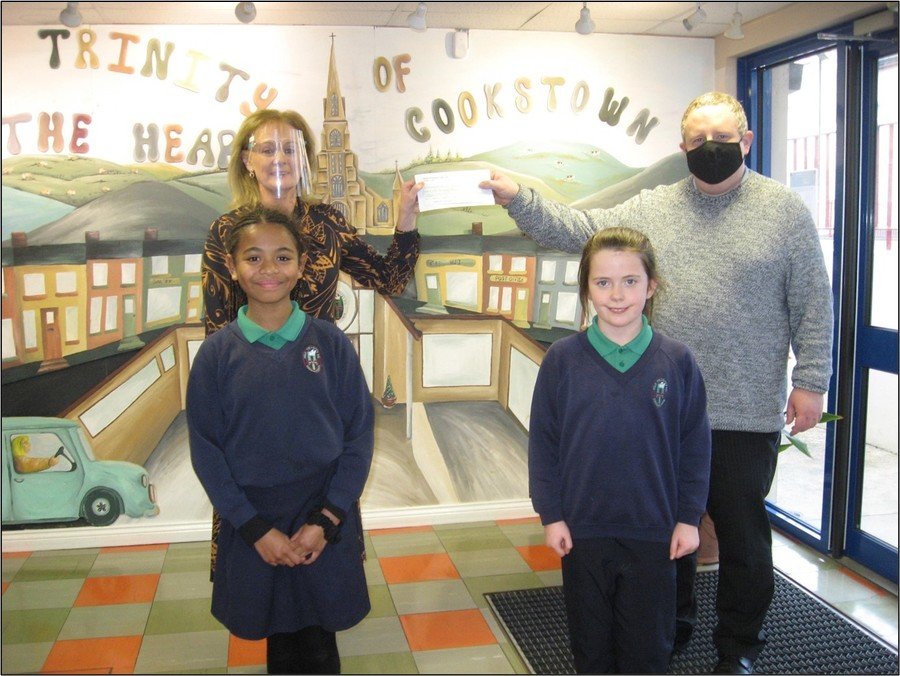 This month, our pupils have been developing their skills across the curriculum by taking parts in lots of Christmas themed activities.
'Phone First' is designed for patients, including children, who are feeling unwell and considering travelling to Antrim Area Hospital Emergency Department, Causeway Hospital Emergency Department or Mid Ulster Minor Injury Unit with an injury or illness which requires urgent treatment but is not immediately life threatening.
When you call the 'Phone First' service your condition, or that of the person you are calling on behalf of, will be clinically assessed and arrangements made for you to access the most appropriate service to your needs. This may mean offering you an appointment at the Emergency Department or Minor Injuries Unit, organising further investigations or redirecting you to your local GP or GP Out of Hours.
The Phone First service will improve patient safety in terms of preventing overcrowding and reducing long waits in our Emergency Departments. It will also help reduce the risk of Covid-19 infection and transmission.
SEE IMAGES BELOW FOR MORE INFORMATION ABOUT PHONE FIRST
SOFT
Self Care at Christmas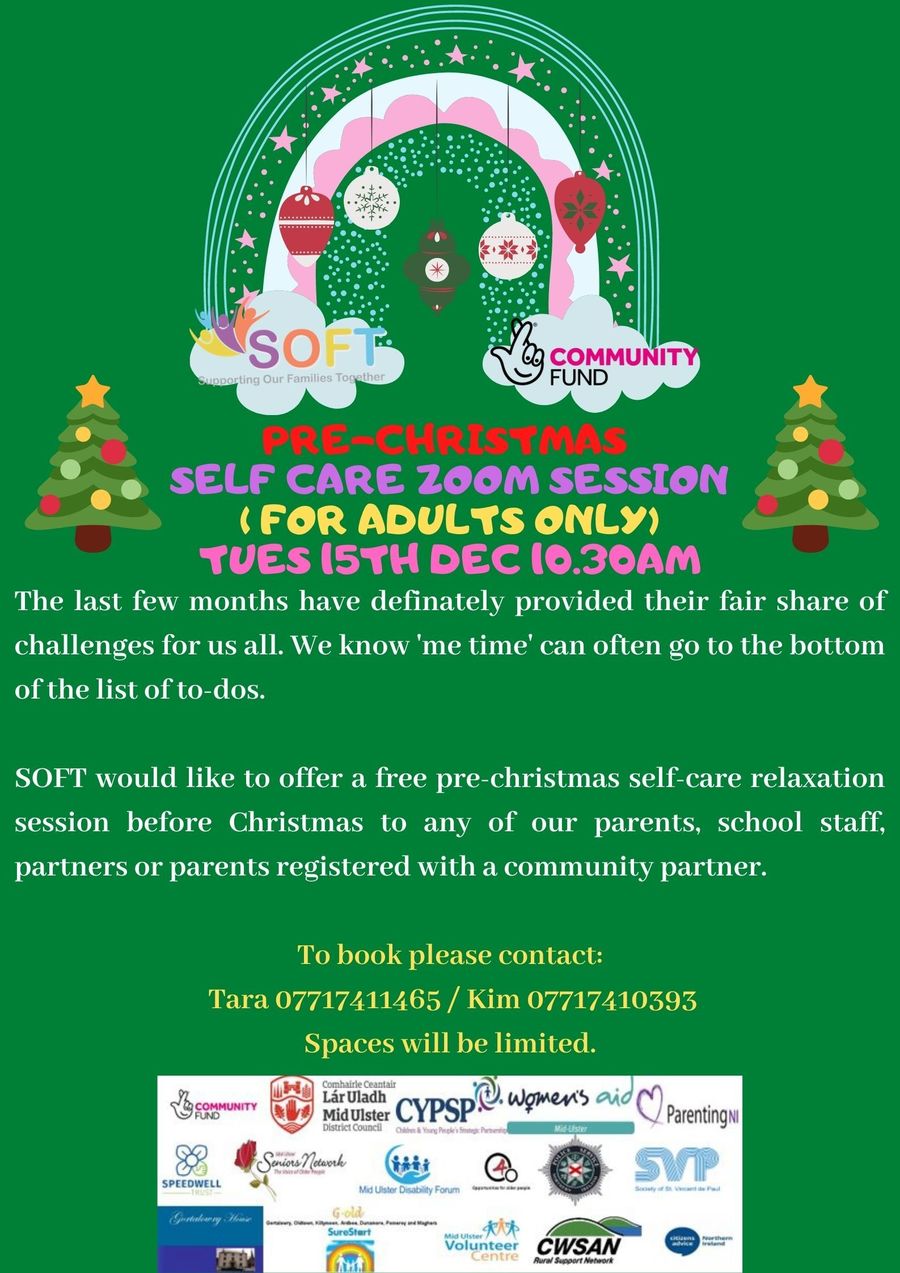 BBC Soloist of the Year Competition
We have the opportunity to enter some of our singers in the 'BBC Soloist of the Year' competition. This is open to singers in Primary 5, 6, and 7 who have had previous experience of performing in front of an audience and/or attend Singing lessons.
Please contact Mrs Slater for further information on or before Friday 4 December if you would like your child to be considered for selection.
When Santa came to visit...
There was lots of excitement when Santa paid a special visit to Holy Trinity on 16th November 2020!
You can find more photographs of Santa's visit and the special treats he brought for each pupil in the 'My School' section - choose your child's year group from the drop down menu.
Anti Bullying Week
16th - 20th November 2020
'United Against Bullying'
Our pupil council led a fantastic assembly this morning (Friday 20th November) focused on Anti-Bullying Week 'United Against Bullying'. Well done to everyone involved.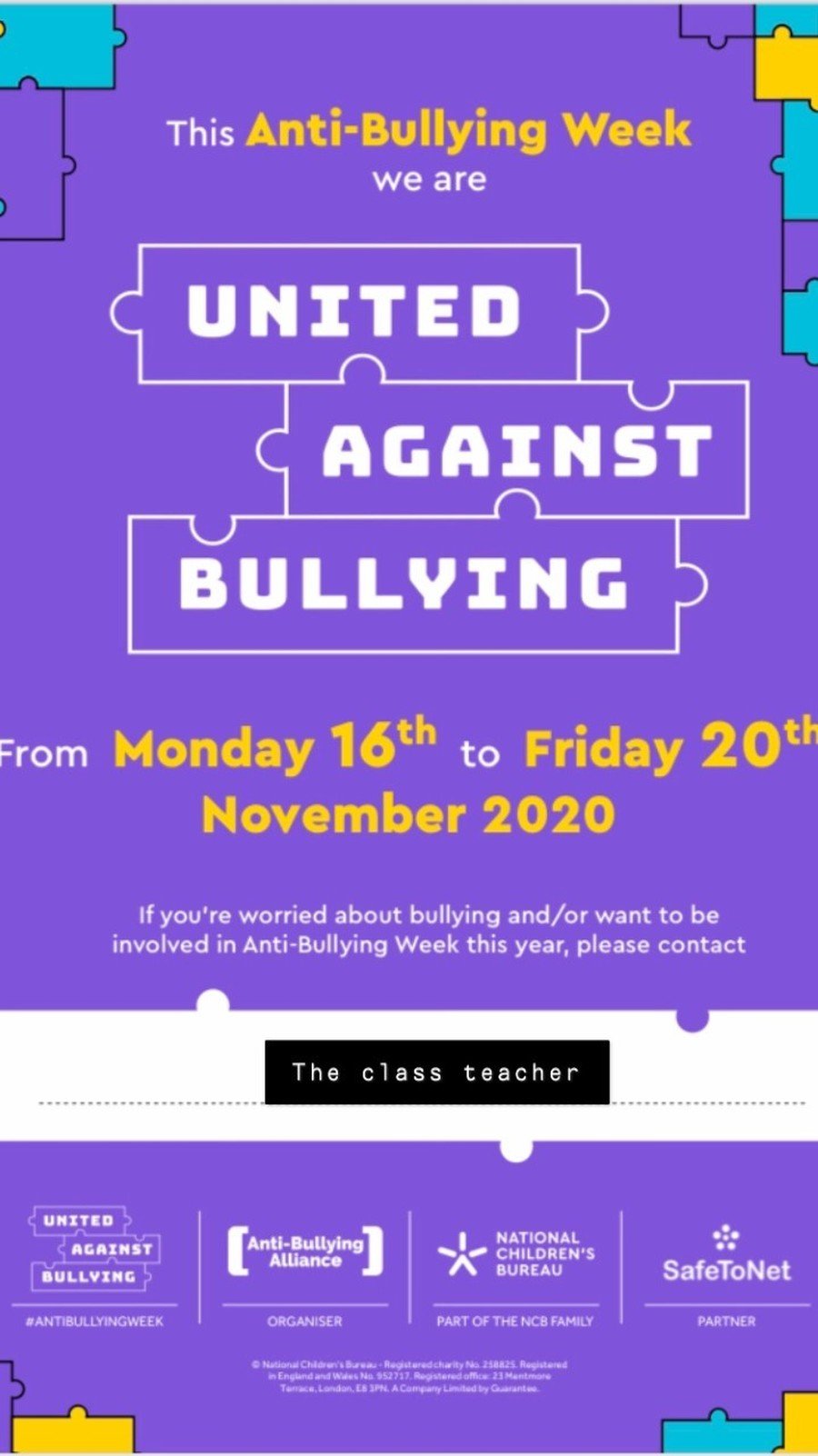 World Nursery Rhyme Week
16th - 20th November 2020
Nursery Rhymes are an essential part of a young child's development.
Our Nursery children are very excited to be taking part in World Nursery Rhyme Week this week.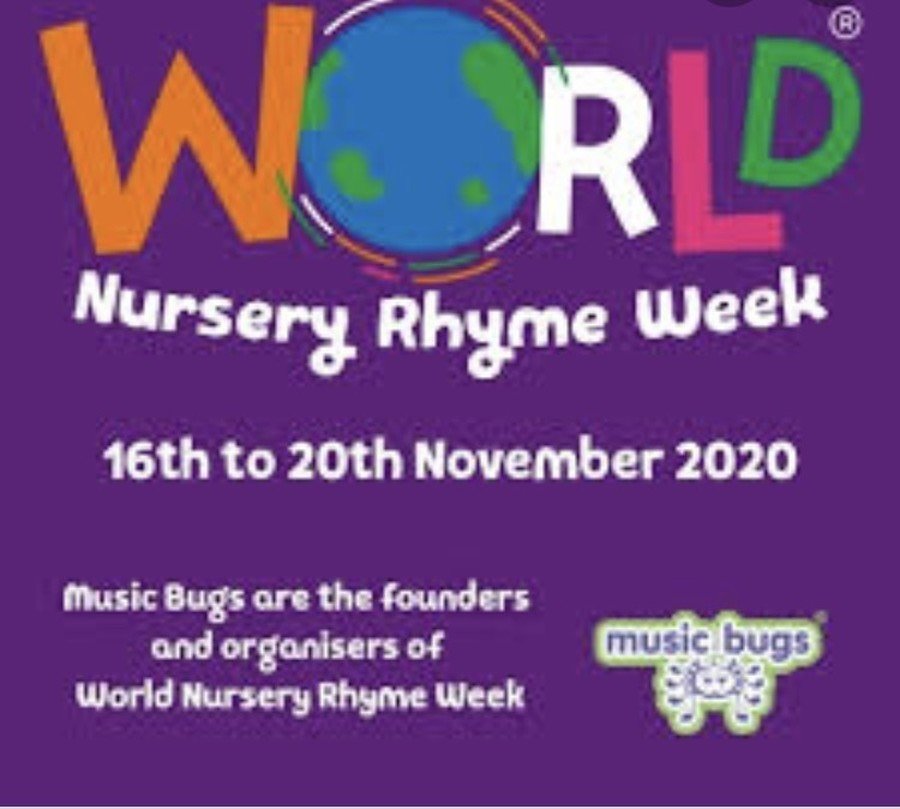 Friday 6th November
'In November we Remember'
Well done to our Pupil Council who led a beautiful assembly of remembrance this morning.
October 2020
Our pupils had lots of fun learning and exploring during the month of October. Have a look at the photographs below to see some of the exciting things they got up to before the Halloween break.
Book Week NI
19th - 25th October 2020
The focus this year is on Stories and Storytelling and inspiring people of all ages to discover or rediscover the joy of reading by pledging to take 15 minutes to read during and preferably throughout the week.
We have plenty of recommendations for what to read during the week. Each day has a daily theme:
Monday: Recent reads and recommendations

Tuesday: Favourite children's book/character

Wednesday: Books that make things brighter

Thursday: Books about elsewhere

Friday: Inspiring tales

Saturday: Life stories

Sunday: Books on stage, screen and radio
Books can be borrowed from all libraries across Northern Ireland. eBooks, audiobooks, eMagazines and eNewspapers can be downloaded from our website. Don't worry if you're not a member as you can join for free by visiting any library with proof of your name and address or you can join online for instant access.​ Click on the image above to visit Libraries NI website to find out more about Book Week NI 2020.
September 2020
There have been lots of changes to our school routine this year, but our pupils have adapted brilliantly! Have a look at the photographs below to see some of the learning taking place in each of the year groups.
First Holy Communion
Saturday 19th September 2020
The sun was shining for our Primary 5 pupils as they celebrated the Sacrament of First Holy Communion on Saturday 19th September 2020.
What a wonderful day it was!
Click below to download SOFT information: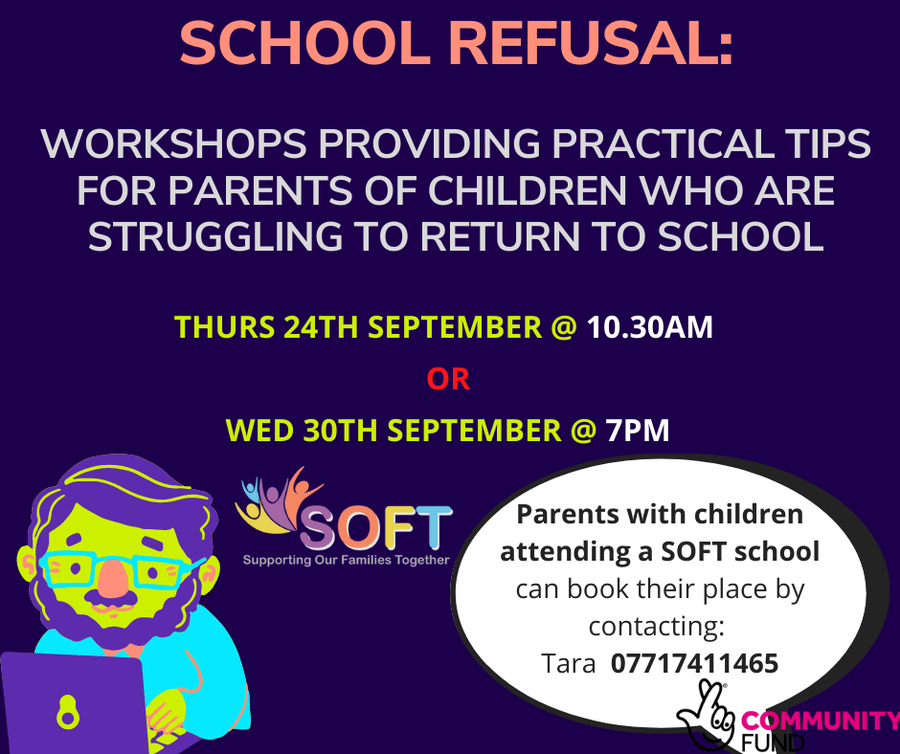 Term 1 2020 Settling In Days
Please click to download settling in information for each year group.
Nurture your child's mental health through play...
The information pages below from Play Board NI outline the benefits of play for children's healthy development, happiness, mental health and well-being, and how parents/ guardians can support children's play.
A message to our Primary 4 pupils...