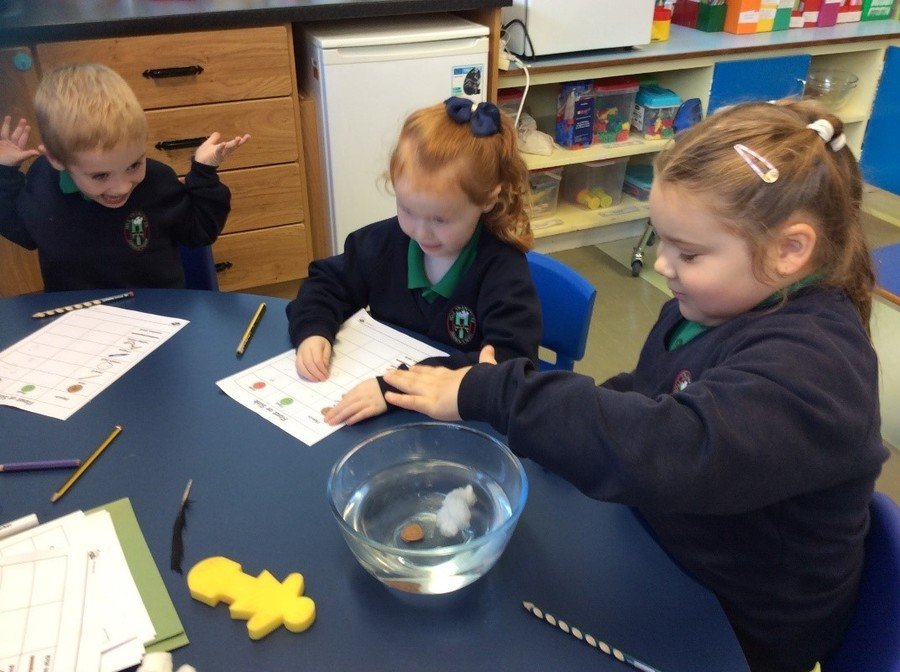 In the ASC we have been reading the story of 'The Ugly Duckling'.
We questioned how the duck was able to float and not sink in the water.
We decided to further investigate what other things were able to float and sink.
We spent the afternoon predicting and experimenting with a range of materials we found in the classroom. We had a splashing time!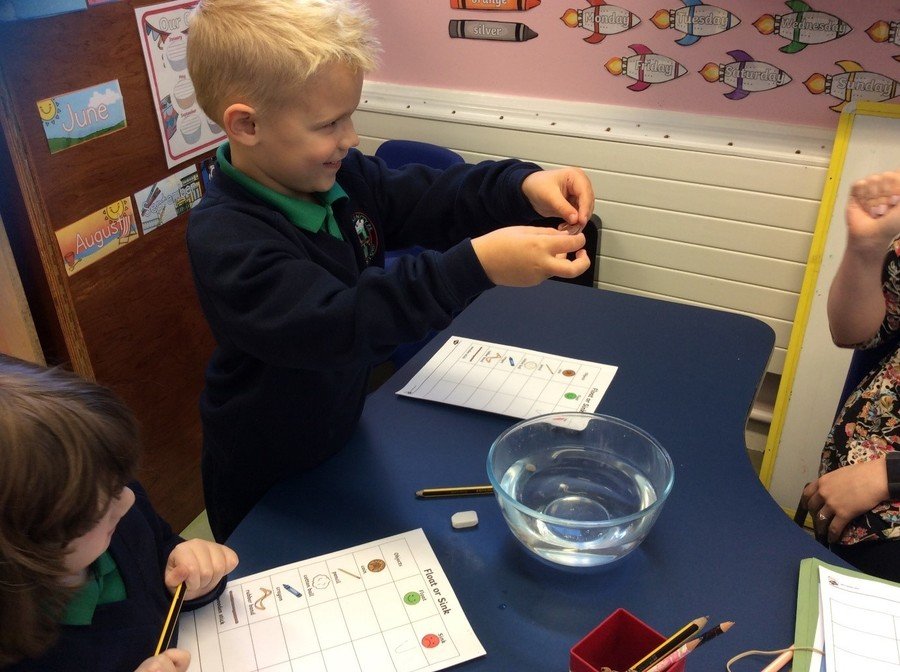 P7's come to our class on Tuesdays and Thursdays for Reading Buddies.
Conan listens very carefully to his Buddy Lucy.
We made play dough with Mrs McHugh . We measured out the ingredients carefully.
We go to the Parochial Centre for Gaelic Skills training.
We went to Mrs Mallon's Nursery Class for a visit. We loved looking at the fabulous castles.
Luis can draw fabulous pictures. He includes extraordinary amounts of detail.
This is Luis' cool Monster House picture.
We are growing Winter Bulbs in the green house. The green house protects them from Jack Frost. We found green shoots and white roots.