Holy Trinity Primary School
Past, Present and Future
Let us fit the children for earth, without unfitting them for Heaven.
Catherine's Philosoophy of Education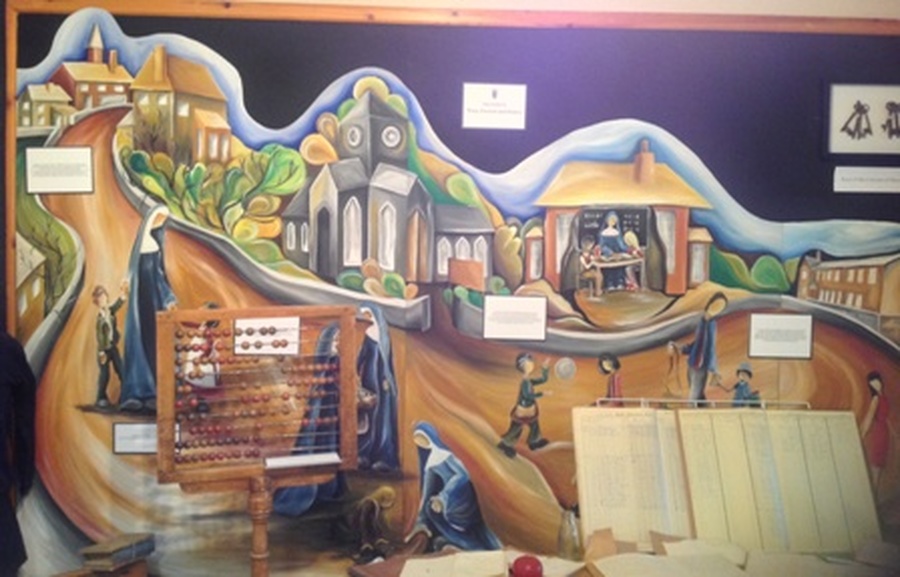 Catherine McAuley was born in Dublin in 1778 into a wealthy family. She later became famous for her work in helping the poor and the sick by providing them with food, homes, schools and hospitals. Some people were very poor in those days and there was little help for the sick and needy. Catherine wanted everyone to know the love and mercy of God and she did this by helping everyone especially those most in need.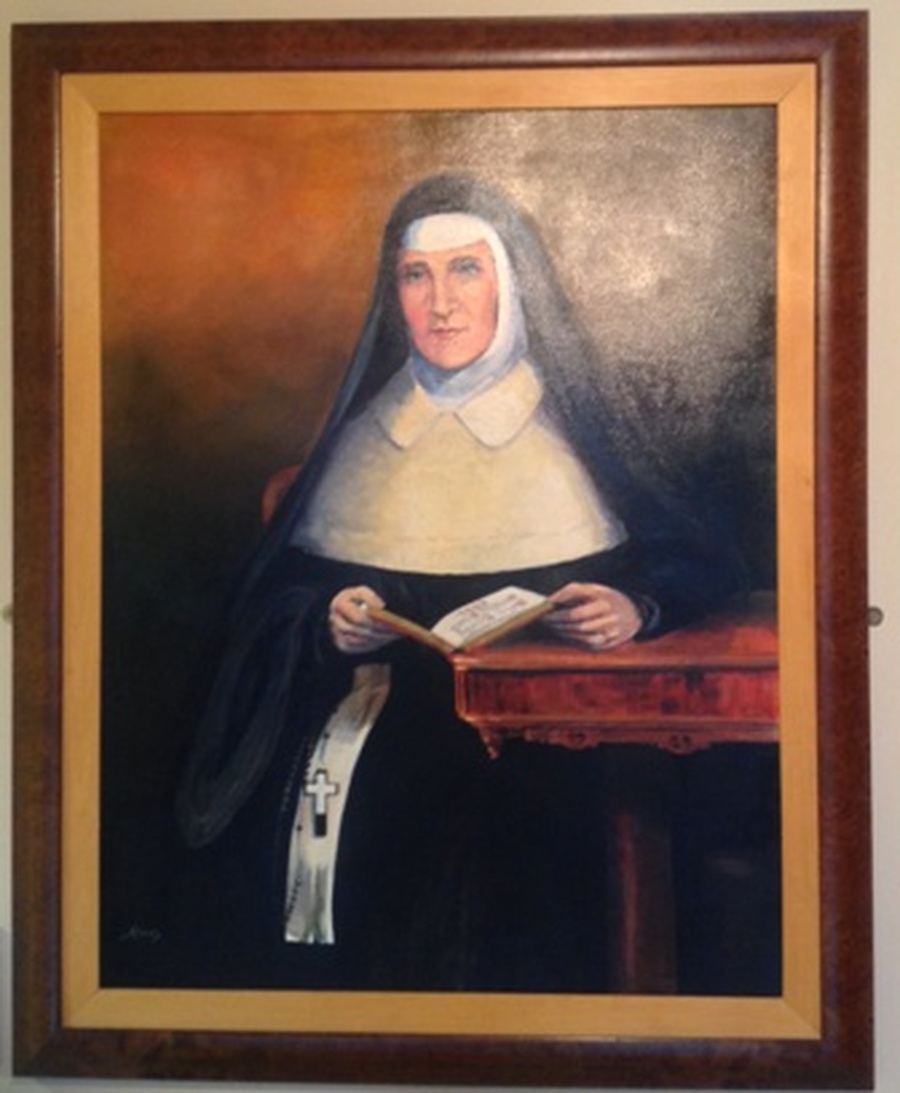 Present
In Holy Trinity P.S. today, we strive through our everyday teaching and learning to uphold Catherine's Values in:
caring ethos

concern for the disadvantaged

child

centered

learning for life

high standards

home school links

faith based education

serving the community

praising and

worshiping

God through prayer and every day act
Boys attended St Brigid's Convent school until they were seven and then transferred to the "Boys' School" on the Loy Street site. There was a National School on Loy Street since before 1861 and we still have records of the boys who attended the school at that time.
St Mary's Boys' P.S. was built in 1936 and later merged with St Brigid's P.S which was now located on the Convent Road site. The new school which opened in 1992 was called Holy Trinity Primary School. An extension was added in 1998 and a new Nursery Unit opened in 2001. The work begun by Catherine Mc Auley continues to this day…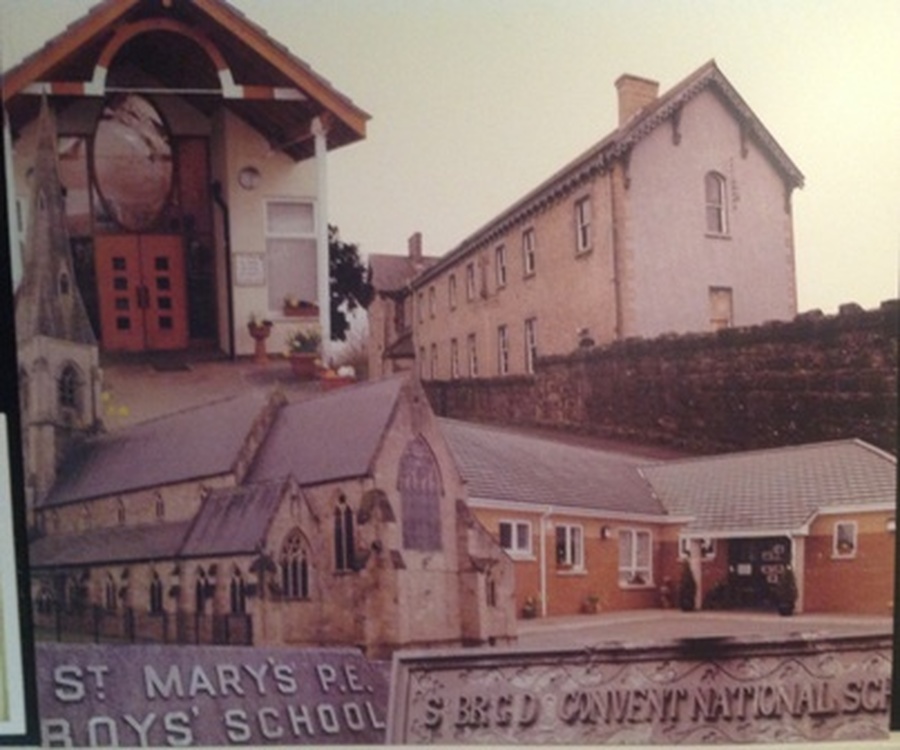 A Convent of Mercy was established in Cookstown in 1891 providing secondary, vocational and primary education to the community. Before then, there were no secondary schools in Cookstown and many children left school at the ages of twelve and thirteen to work in the local mills etc. Many older members of our community have fond memories of the commercial classes run by the Mercy Sisters.
The original school desk, taken from the Convent of Mercy school is over 100 years old.
Many people will remember using an abacus just like this one.
The large books shows attendance records from Loy Street National School, 1861.