Post-Primary Admissions
This year, for the first time, parents of Primary 7 pupils have to apply for admission to Post-Primary Schools online.
The online portal for Post Primary Admissions will open at 12noon on 1st March 2021 and close on Tuesday 16th March 2021 at 4pm. The application process is not based on a first come first serve basis. Post Primary Schools will only begin to make decisions after the closing date.
Click here to visit the Education Authority website, where you can find more information on Post-Primary Admissions.
See Post-Primary Application checklist below. It would be useful to have all this in place before logging into the online portal to make your application.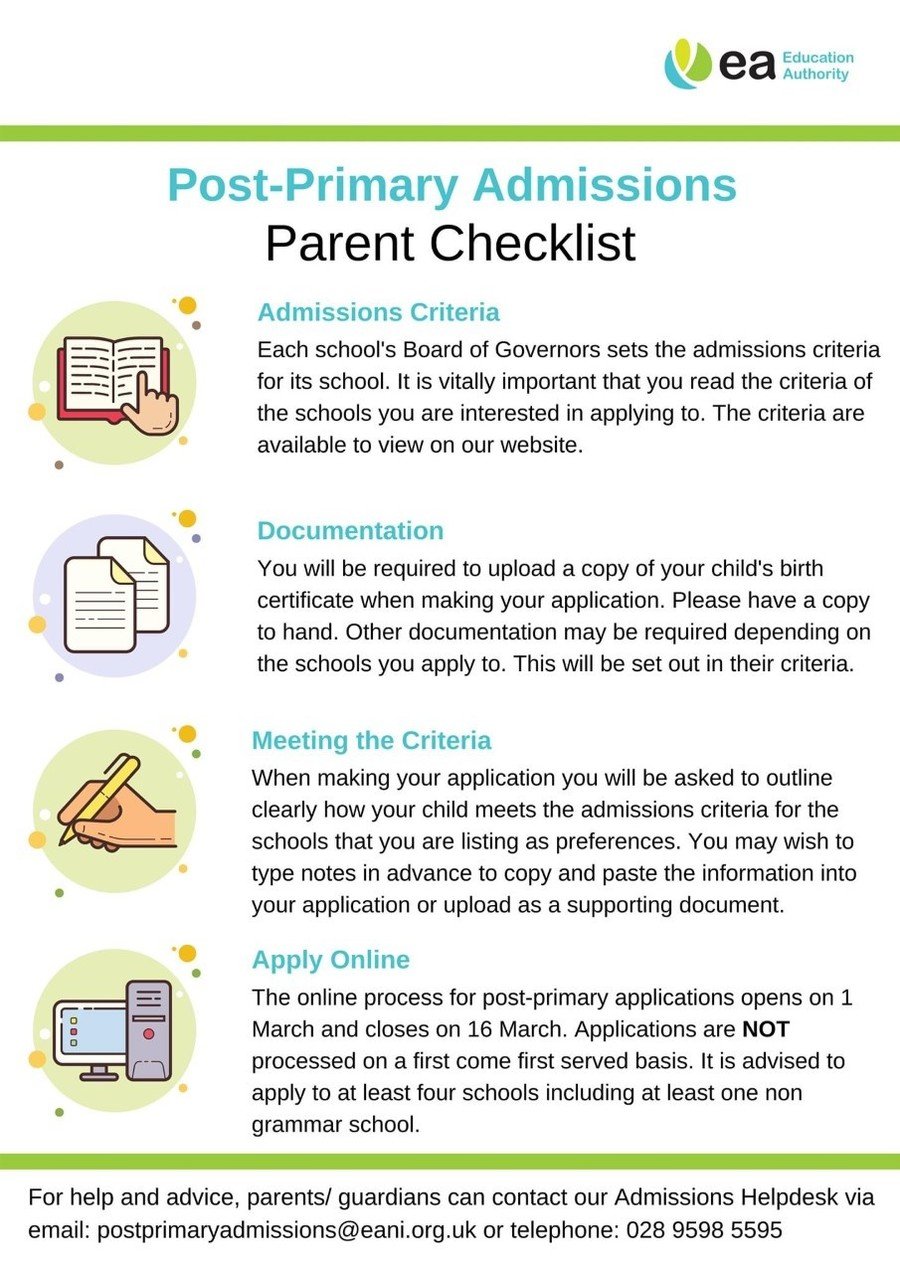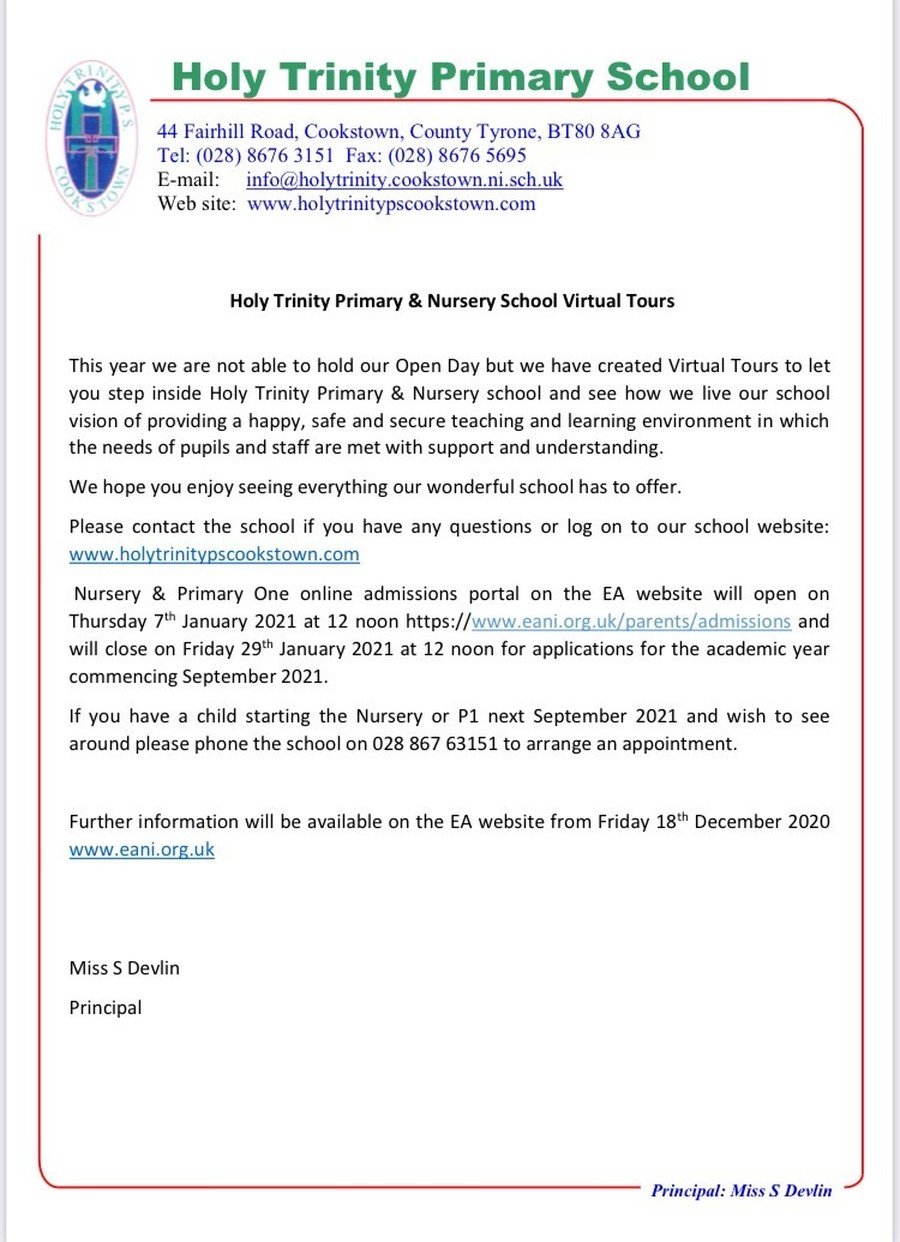 Virtual Tour of our Nursery
Virtual Tour of our Primary School